A Night Of Passionfruit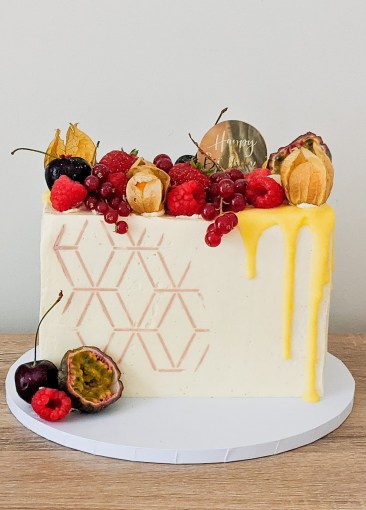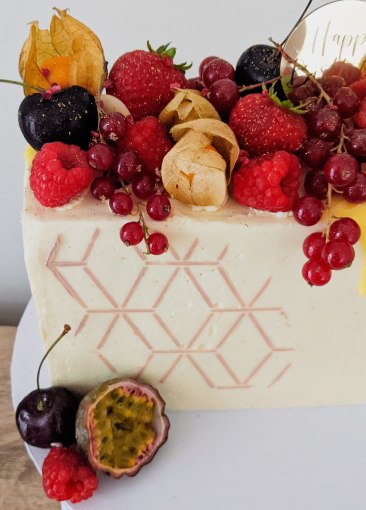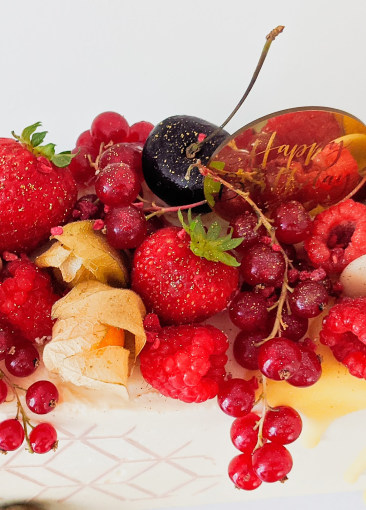 I love getting free reign on a cake design! The only requirement was a blondie cake - and I knew the birthday girl particularly liked the passionfruit, so I went All In. I love this rectangle shape, really makes for a dramatic looking cake. Particularly when paired with a drip and plethora of fresh summer fruits - what's not to love??
Cake details: Four layers of passionfruit blondie filled with homemade passionfruit curd, white chocolate ganache and vanilla buttercream. Topped with a passionfruit ganache drip and summer fruits.