Somewhere Over The Rainbow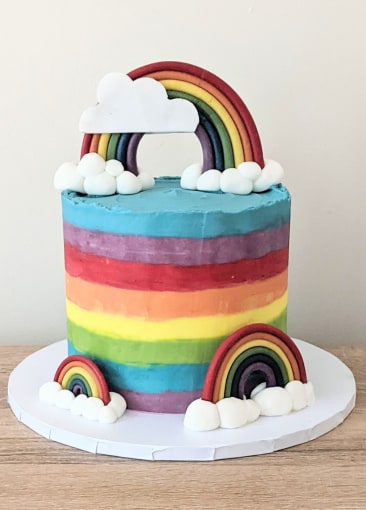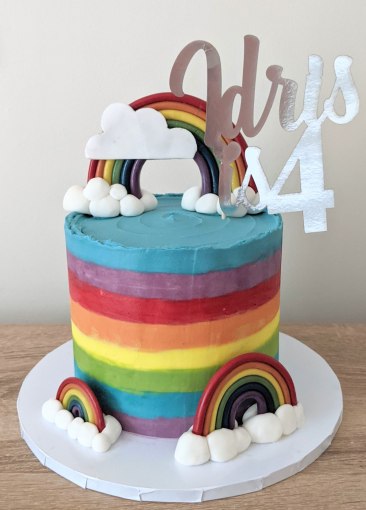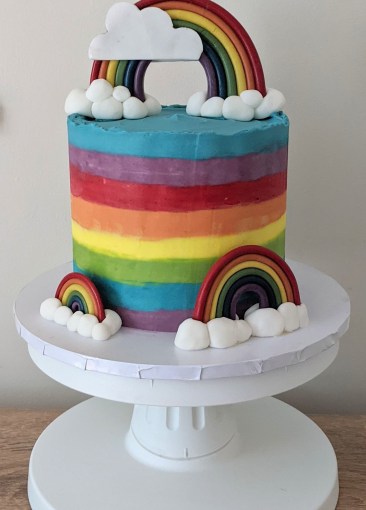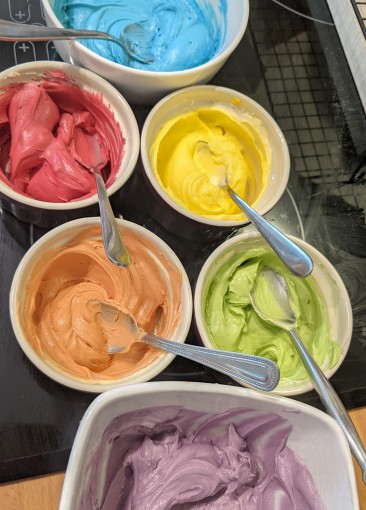 A cute cake for a lovely little boy turning 4 who had specifically requested rainbows - a dream brief! I'd been wanting to try these stripes for ages - even had the scraper ready to go - and they were a lot of fun, if somewhat challenging to get neat! The fondant rainbows were also really fun to learn and to add to my skill set.. A tutorial on how to do these is coming soon!
Cake details: Vanilla sponge with raspberry jam and American buttercream.